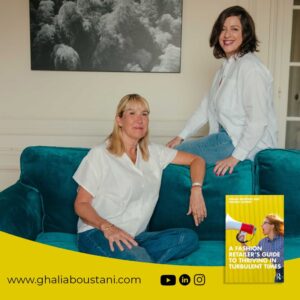 We are happy to share the news about our network members!
Congratulations to our co-founder Ghalia Boustani. DBA, Ph.D on releasing her latest book "A Fashion Retailer's Guide to Thriving in Turbulent Times" with Daniela Leonini Bournazac – Emerging Retail Expert.
By raising questions and providing scenarios for success, this book embraces fashion brand development in current turbulent retail environments. Acknowledging and going beyond branding theory, this book challenges knowledge and practices that have been guiding fashion retail brands for many years.
The book is available on https://lnkd.in/eVPYpyJK and major online bookstores.